Eyelash Extensions Pitt Meadows
Eyes play a vital role in beauty of the face. Eyelashes have even more significant contribution. This is the reason why today extension of eyelashes has become a great demand. Having said that, it is also a fact that this task needs to be performed by someone who is extremely skilled, and has good experience in doing this. So you will need someone with a proven record.
Rootz Hair Design Maple Ridge is one of the best beauty solutions salons in Maple Ridge and its surrounding areas. We now have extended our services to Pitt Meadows clients as well. We are experts in beauty services like hair straightening, hair extensions, hair coloring using the best products in the industry, hair styling and assisting with various haircut styles. Our experts have always found the right solutions for our clients, as part of their consultations. The satisfaction on our clients face is always considered as our biggest reward. Our charges are also affordable.
Eyelash extensions are performed in two variants. One is a temporary which is also called semi-permanent eyelash extensions. This is semi permanent because every time the original eyelash falls, you will need to sit for another session and extend the eyelash where the original was lost. These extensions are usually made out of Synthetic fabric, so that they are absolutely light. These extensions are very skillfully placed on the real lashes that you have. This process is completed in multiple sessions. There are various sessions that you can book according to your convenience. These eyelash extensions last sometimes for a year, if maintained well. You will need to do a few touch-up sessions whenever there is a need. That is, usually when the original lash falls, there is a gap or un-evenness formed in the length of eye lashes. This is when you will need to do a touch up, where our experts will stick the extensions on the fresh lashes which have grown in place of the fallen ones. This way you can manage the extensions very well for a longer time.
If you are looking for the best eyelash extension salon in the Maple Ridge area, then do not hesitate to
call u
s today.
Powered by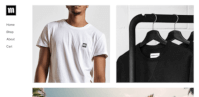 Create your own unique website with customizable templates.

Rootz Hair Design- Full Service Hair Salon, Maple Ridge, BC