Eyelash Extensions Fort Langey
Beautification is a process that needs to be carried out only by an expert. This is something where no one can or should take a chance. Rootz Hair salon Maple Ridge is one of the most trusted salons in Maple Ridge and surrounded cities like Fort Langley.
We offer various services like hair styling and cutting, coloring, hair extensions, hair straightening and eyelash extensions. One of the most opted services is the eyelash extension, in which we are truly the experts. We are renowned for keeping our customers happy with our services in this beauty niche.
We use the best in class products like Kevin Murphy and Chi-Farouk. We have a team of trained beauticians who will provide all the needed guidance to our clients. After all, beautifying is something that one cannot decide for themselves. This is the reason why our beauticians provide free consultation or advice to our clients so that they make the right decision.
Eyelash extension adds its own unique beauty to the existing natural look. There are two types of eyelash extensions. One is the permanent extension and second is the temporary extension. Temporary or semi-permanent extensions are good in a way that they add longer and thicker look on the lashes. This enhances the overall look of the eyes to a great extent. These temporary lashes are made of fabric (synthetic). The lashes application process takes place phase wise. During these sessions, the artificial lashes will be carefully stuck on your original eye lashes. In addition to these sittings, you will need to do a touch up session once every 90 days. The reason is because your original eye lash may fall once in 30-90 days period. So when you lose the original eyelashes, you will lose the extension as well creating an unequal size of the lashes.
This can be filled in frequent sittings, where the new extensions will be applied on the fresh eyelashes. This is done by skilled and highly experienced technicians so you do not have to be worried of the quality of the process. It will be taken care with utmost dedication. We are already well established for our services, so do not hesitate to try us out.
Call us
for an appointment today.
Powered by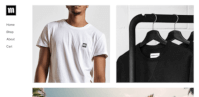 Create your own unique website with customizable templates.

Rootz Hair Design- Full Service Hair Salon, Maple Ridge, BC