Book an appointment online, anytime! When you book online, you are actually requesting an appointment. This mean that the time you have selected is saved for you, but it still needs to be reviewed by the stylist to make sure the appropriate amount of time is allocated.

Keep these things in mind when booking online:

Colour retouch means roots only- single colour for grey coverage, or to darken the root area.
Colour refers to single process colour, so a colour we can do in one shot, this would be a darker shade or same level of lightness but changing the tone.
Women's Cut only blocks off 30 mins for your stylist so this is for a dry cut only.

If you are unsure about the amount of time needed for your appointment it's best to call in 604 467-1212.
If you have thick or long hair book for a service that allocates more time for your colour job such as "Highlight/Colour/Cut", or "Wash/Cut/Style" even if you'd like a dry cut only.

Please leave us notes on your appointment or call in if you have any questions, or think we may need a 'heads up' on your hair.

If you need to cancel or reschedule we require 24 hour notice by phone call, just leave us a message if it's past business hours. If you are able to cancel online please do so 24 hours ahead of your appointment.



Powered by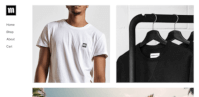 Create your own unique website with customizable templates.

Rootz Hair Design- Full Service Hair Salon, Maple Ridge, BC